To design means to solve problems. We are constantly trying to improve our ways of doing so – for example, by putting the human factor in the design process.
The Importance of Human Centered Design
UX designers, programmers, end user. Their main goal? To create accessible design to enhance users' experience regarding their abilities. Human Centered Design is one of the frameworks that enables designers and software developers to fully grasp (or at least try to) the complex needs of human users.
Human Centered Design has its roots in numerous fields. Ranging from psychology, to engineering and anthropology. It became widespread thanks to the Stanford University design program by Professor John E. Arnold.
The methodology became so widespread that it was even awarded its ISO certificate (ISO 9241-210:2019(E)) to preserve its nature in the business environment.
The idea of Human Centered Design is a way of approaching the design process with a human being in mind. Such involvement takes into consideration the needs, feelings, and thoughts of the person who will be the end user of the software or product. In the IT industry, it is commonly referred to as user-centered design – being the main field of UX designers work.
In this article, you will learn more about the basics of Human Centered Design in IT products, as well as the basic concepts behind it. Now let's enjoy this knowledge together!
Disclaimer for designer aficionados: in this article, you will see me using Human Centered Design interchangeably with User-Centered Design. It is a conscious decision made for a better reading flow and to make the topic easier to understand.
Benefits of Human Centered Design in IT Product Development
The IT industry has often proved to be the playground for the innovations regarding the human friendly interactions.
The most prominent example (in my opinion) is the work of Norman Nielsen Group. Through years of expertise and experiments, they created the series of ten Usability Heuristics. That help every day in the work of a UX designer. For example, usability testing gives a competitive advantage due to a more profound understanding of end-user needs.
Ideas such as the codification of the UX design field by the Norman Nielsen Group or creating a website dedicated to "Laws of UX" aids almost every single design process in the IT industry every day. Here are some examples of benefits that one can achieve by developing products using Human Centered Design:
Improved user experience – understanding the human behavior, creating friendly user interface design and taking user feedback into consideration. Thats only a few of the ways in which UX design encompasses the ideas of Human Centered Design.
Higher user satisfaction and engagement – cognitive science helps us understand people better, and it is a part of Human Centered Design. The person's experience, thanks to human-oriented, good design, is a positive first impression. Google knew about that very well when it introduced Material Design in 2014.
Reduced development costs – by identifying and addressing usability issues early on, HCD can help reduce development costs associated with resolving issues after the product has been released.
Understanding User Needs Like A Professional
Let's say we have noticed a gap in the market: people don't always have time and energy to go grocery shopping.
What should we do to solve this problem? Here are possible solutions:
Nothing, just ignore it and do grocery shopping as we used to for many years;
Guess what the end-user needs (with a high probability of it not being a problem-solver for the community);
Do some research and strategize based on your findings;
Ask artificial intelligence for a plan to create a business solution (Do I get bonus points from you – the reader, for mentioning ChatGPT? I hope so!).
With the Human Centered Design process, we would choose solution number 3. Empathy and understanding are the base concepts of this methodology.
No one should come unprepared for a venture like this one. Fortunately, we do have different tools to tackle the multidisciplinary field of design-oriented research. People like UX Researchers, Engagement designers or communication strategists use it to improve their work.
Here's the extensive list of research methods that you may come across while researching Human Centered Design:
User interviews
Surveys and questionnaires
Focus groups
User testing
Contextual inquiry
Card sorting
Persona creation
Co-creation sessions
The main goal of the user research mentioned above is to identify the project problem and the way to solve it with user goals and pain points in mind. The case that I mentioned above has been successfully identified as a need for delivery shopping, with businesses such as DoorDash in the USA and Glovo/Wolt/InPost Fresh services in Poland.
But what are the possible ways we can tackle the aforementioned rules, tools and goals? One way to do so is by following a list of recommendations.
Main Principles of User-Centered Design
Human Centered Design as an approach to product and software design focuses on understanding the needs, goals, desires, and behavior of users.
The final result? Creating products/software applications that are enjoyable, intuitive, and effective. To ensure that it is possible, the movement has established rules to help navigate the world of human system interaction.
The List of Basics You Need to Know by Heart
Empathy. How are we supposed to know what somebody feels without even trying to imagine their experience? Designers need to be well attuned with it to create products for the real needs of the end user. Not only for the perceived needs.
Accessibility and Inclusivity. We are no longer making products for ourselves, but for people with different abilities. Literacy and language barrier, visual and manual disabilities, being from a minority. All of those facts can be of importance. E.g., when creating information architecture, when somebody is non-binary, yet our product only recognizes a binary understanding of gender or when the design decisions do not take low vision into consideration.
Consistency and Simplicity. If a user learned to do some kind of action in one specific way, there should be a good reason to introduce another way of interaction. Adding additional content and features that are not necessary for our product can both impact the usability of the application and add cognitive strain to the end-user experience. The same goes for visual design which loses its core when over-saturated with an abundance of elements.
Feedback and Iteration. Our work is never over, even if we think so. Already developed products will often show behavior that is inconsistent with our user flow or UX work. We are both human beings (to my best knowledge) and know that we are an unpredictable species. Thus, we need to be prepared for iteration and further polishing of the IT product.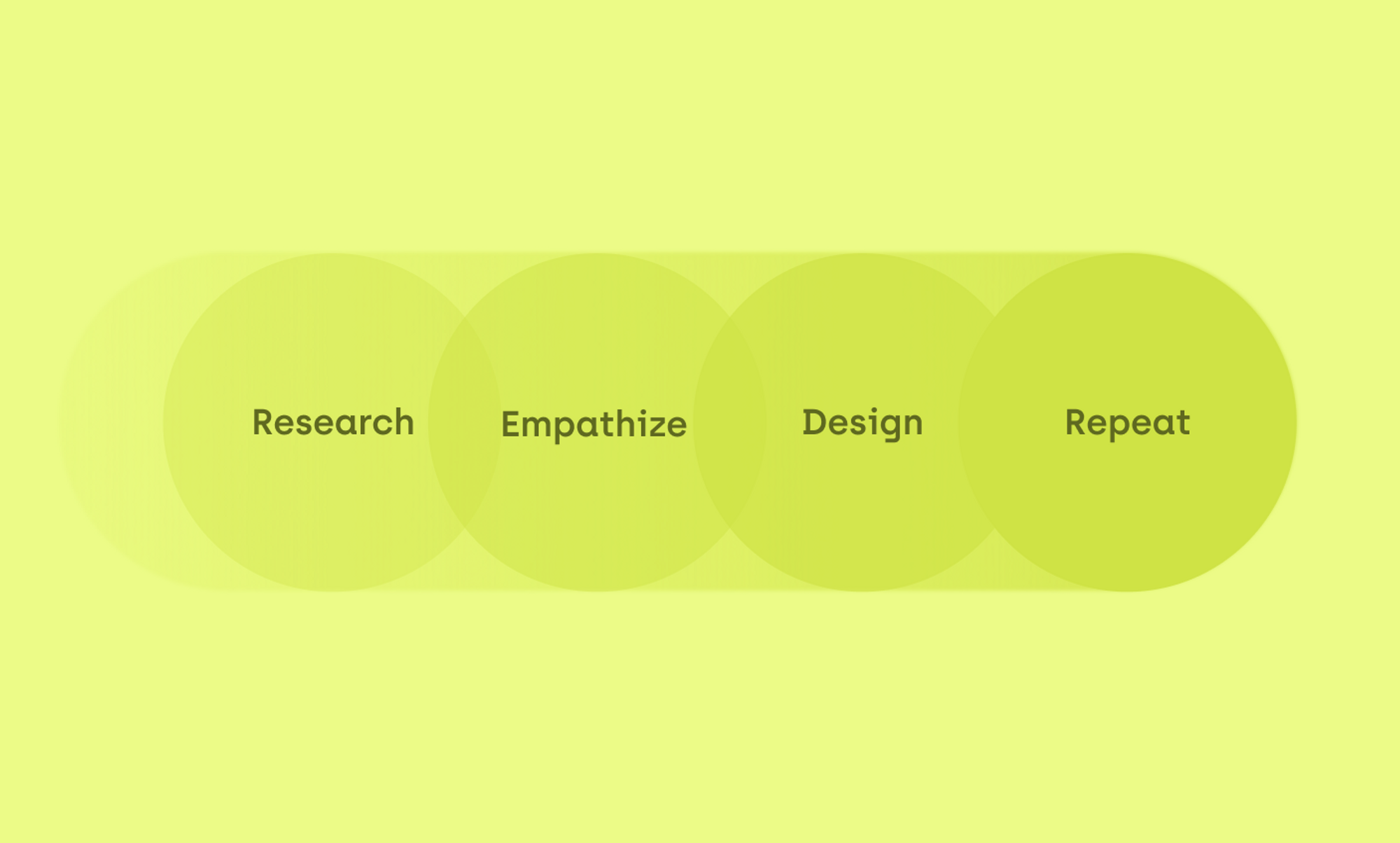 Examples of Successful Human Centered Design in IT Products
The theory is great, but functioning examples of User-Centered Design are better.
As I believe that case studies are the best way to understand more academic concepts. I would like to invite you to read short introductions to 3 drastically different IT products that were created using HCD:
Airbnb
Airbnb has utilized HCD to create a platform that allows homeowners to rent out their properties to travellers. The company conducted extensive user research, including surveys, interviews, and usability testing, to understand the needs and preferences of both hosts and guests. This research informed the design of the website and mobile app, which prioritize user experiences and ease of use.
Airbnb also prioritized trust and safety, which are critical concerns for both hosts and guests. The platform includes features such as user reviews, identity verification, and secure payment options to ensure that users feel safe and secure when using the platform.
Slack
The beloved work environment app, Slack, used HCD to create a messaging platform that helps teams communicate and collaborate more effectively. The company conducted user research and testing to understand how teams use messaging apps and designed the platform to prioritize simplicity, customization, and integration with other tools.
Slack also prioritized ease of use and accessibility, with features such as search and archiving that make it easy for users to find and reference past conversations. The platform also integrates with a wide range of other tools and apps, such as Google Drive and Trello, making it easy for teams to collaborate across different platforms.
Share
The third IT product I would like to mention is SHARE, created by the host of this article – hero/dot.
As you can read in this study case,"Share is a European grocery brand from Berlin, Germany. As a social start-up, they combine the best of the private with the nonprofit sector: The Share Foods GmbH produces and sells sustainable food and care products of high-quality, while helping those in need by following the 1+1 principle."
Hero/dot made sure to understand the goals of the client – the main one being the motivation of the 16,000 workers of dm. The goal of the app was to inform the employees about the Share mission and incentive them to share this knowledge with customers. The HCD aspect of the application was focused on ways in which dm employees could interact with the application in their everyday work environment, as well as physical interaction with the QR codes on some products.
Challenges and Limitations of Human Centered Design
Because not everything is a ready-made solution, especially in the world of IT.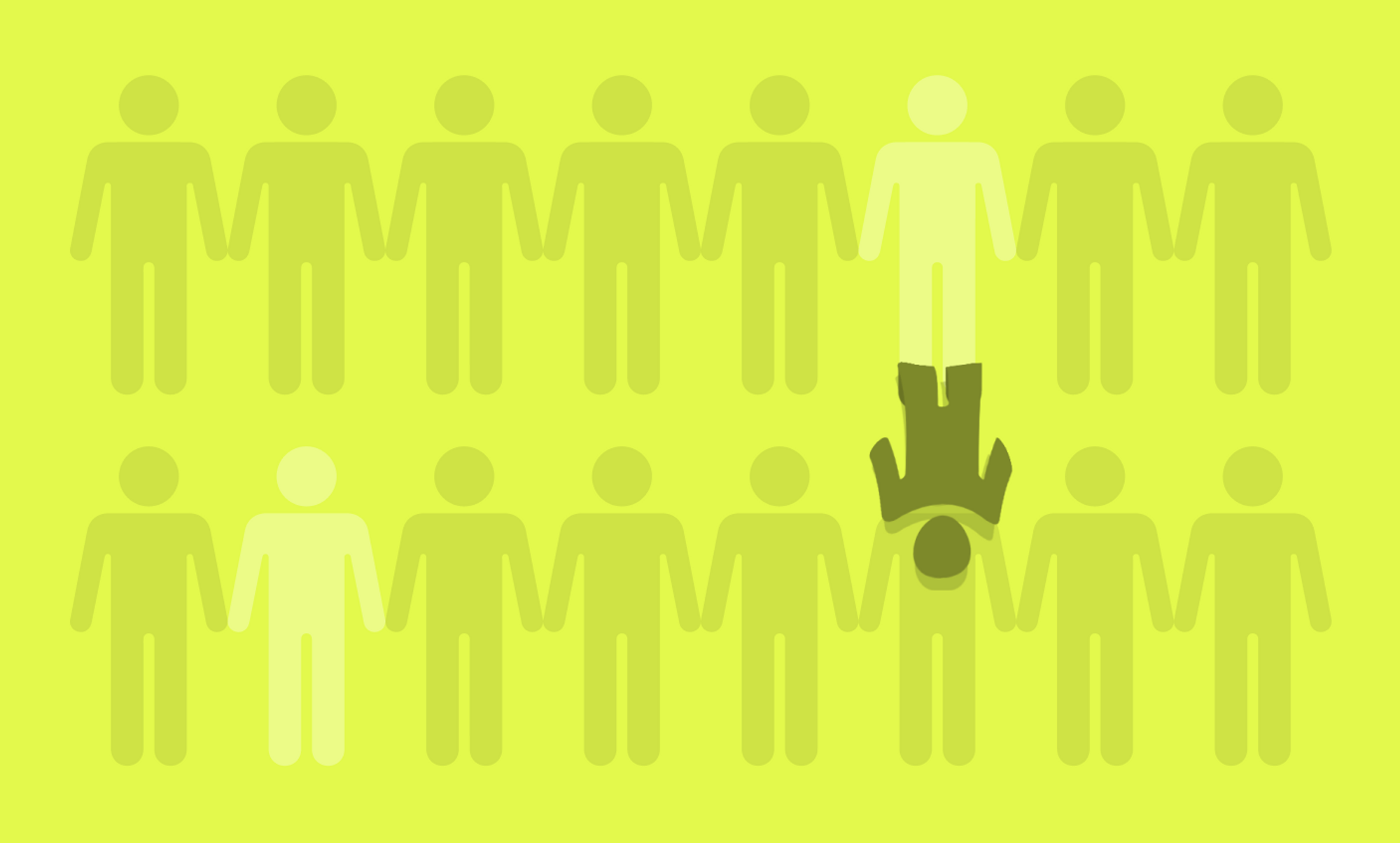 Up to this point of the blog post, I mostly discussed the pros of using Human Centered Design. Hate to break it to you, but it would be too good to be true if it had no flaws.
Even though a design process like this one frequently proves to aid the users, it may be viewed as too expensive in the short run by the business. Without further ado, let's explore the land of possible dangers.
What are the most prominent challenges in Human Centered Design?
Time and Resource Constraints – there is always space for more iterations and user flows. But you need to stay focused and deliver the finished design at one point. Due to its iterative and exploratory nature, Human Centered Design time development may vary significantly. Thus, it is always a good idea to ask yourself questions such as "Do we have time, money, and resources to do that this way?" at the first stages of the project. Or at least set some realistic goals and boundaries.
Balancing User Needs with Business Goals – every designer would love to create their opus magnum, the good example of ultimate human friendly design. But it is not that easy – when you are designing something, it is good to keep business goals in mind. As a post-it note on your desk or weekly reminder. Either way, your product will be no good to anybody if the business runs out of funds before publishing it.
Scaling and Customization Issues – Human Centered Design main benefit can also be viewed as a drawback. While the process is often highly customized and iterative, it can be a challenge to keep up with it with bigger and more process-oriented companies.
Best Practices for Implementing Human Centered Design in IT Product Development
The IT and UX field can enhance their design process with a few key steps.
No success ever happens overnight. The same goes for great design.
"Designers actually can change the world for the better by making the complicated simple and finding beauty in truth."
― Michael Bierut, 79 Short Essays on Design
How should we approach the process of introducing Human Centered Design in User Experience, Software Development and other professions?
Here are a few tips you and your team can use:
Cross-Functional Collaboration and Communication – remember that a shared understanding of the problem is crucial to a well-led design process. The same goes for the diversity of perspectives – be it different education, profession, background, non-native speakers or being a part of a minority. Along with that, make sure to establish effective communication to align on project goals, timelines, and deliverables.
User-Centered Metrics and Analytics – By using user-centered metrics and analytics, designers and researchers can make data-driven decisions, optimize designs based on user needs, and measure the impact of design decisions on user satisfaction and engagement.
Continuous User Research and Feedback – The user experience design does not stop at the first phases of the project. To create products that aid everyday users is to constantly monitor their interactions with it.
UX designer, Software Developer, User, and Human Centered Design union – Summary
Everything starts and ends with a human being (at least in an anthropocentric world). Human Centered Design already earned its place among one of the most influential trends in all kinds of design: product design, visual design, interaction design, user experience design or architecture.
I would love for the business to see potential in enabling users to have access to more human-oriented design. Because I don't doubt all of my colleagues, both in the world of design and IT, that solving human problems is one of your everyday goals.
Embrace Human Centered Design – and most importantly, have fun when designing new IT products for a better tomorrow!
Learn more about Design from hero/dot's blog posts: